Skillshare vs Udemy: Which E-Learning Platform is Better?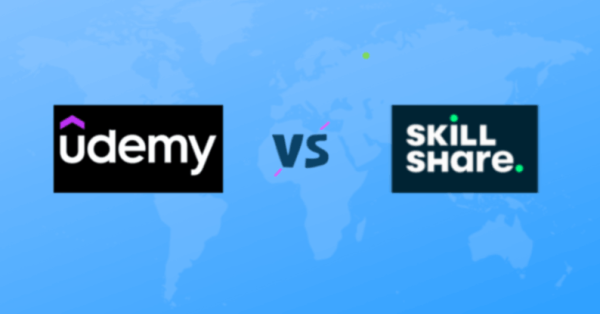 Online learning has transformed the way we acquire knowledge and skills. The advent of e-learning platforms has made education accessible to millions of people worldwide. Skillshare and Udemy are two of the most popular e-learning platforms, with millions of users worldwide. Both platforms offer thousands of courses, but they have their differences. In this article, we will compare Skillshare vs Udemy in terms of course quality, course selection, instructors, pricing, platform features, mobile app, customer support, and community and networking.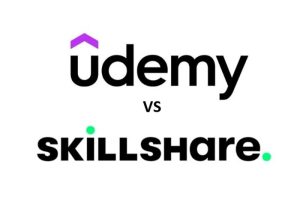 Both Skillshare and Udemy have a large pool of instructors. However, Udemy allows anyone to create and sell courses on their platform, while Skillshare has a stricter vetting process for their instructors. Skillshare instructors are often professionals or experts in their field, which makes the courses more credible and valuable.
Skillshare and Udemy have different approaches to learning. Skillshare courses are typically shorter and focused on practical skills. The courses are structured around projects and assignments, which allows learners to apply the skills they learn. Udemy courses are longer and more comprehensive, with more emphasis on theory and concepts. Udemy also offers quizzes and tests to help learners assess their understanding of the course material.
Skillshare and Udemy have different pricing models. Skillshare offers a monthly subscription for $15 per month or an annual subscription for $99 per year. The subscription grants access to all of the courses on the platform. Udemy courses are priced individually, and the prices vary depending on the course. However, Udemy often runs sales, and many courses can be purchased for as low as $10.99.
Both Skillshare and Udemy have user review systems, but Udemy's system is more robust. Udemy reviews are more detailed and provide learners with a better understanding of the course content and instructor. Skillshare reviews are generally positive, but they are often brief and don't provide as much insight into the course.
Both Skillshare and Udemy have mobile apps, which make it easy to access courses on the go. The Skillshare app is available for both iOS and Android devices and has a user-friendly interface. The Udemy app is also available for both iOS and Android devices and offers features like offline viewing and the ability to download course materials.
Certificates of Completion
all courses. The certificates are only available for courses that have a "project" component, and they are not accredited. Udemy also offers certificates of completion for all courses. However, these certificates are not accredited either, and they do not hold much weight in the job market.
Both Skillshare and Udemy offer customer support, but Skillshare's support is more limited. Skillshare only offers email support, while Udemy offers email and phone support. Udemy also has a more extensive knowledge base, which includes articles and FAQs on various topics.
Skillshare and Udemy both have refund policies, but they differ slightly. Skillshare offers a 7-day refund policy for their monthly subscription and a 14-day refund policy for their annual subscription. Udemy's refund policy varies depending on the course and the instructor, but learners generally have 30 days to request a refund.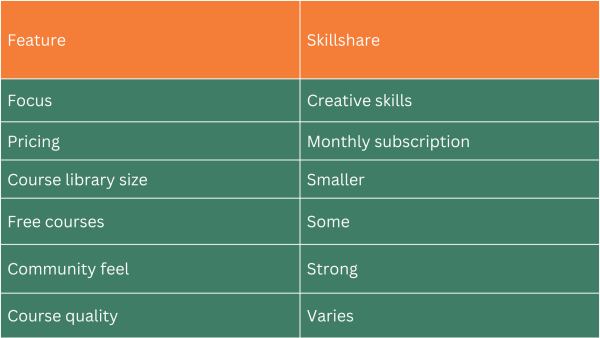 Pros and Cons of Skillshare and Udemy
Skillshare
Pros
Affordable monthly and annual subscriptions
High-quality courses focused on practical skills
14-day free trial for all courses
Cons
Limited selection of courses outside of creative fields
No rating system for courses
Limited customer support options
Udemy
Pros
Huge selection of courses in almost every category
Affordable prices, with many courses on sale
Detailed user reviews and rating system
Cons
Quality of courses can be inconsistent
Certificates of completion are not accredited
Some courses may be outdated or inaccurate
Choosing between Skillshare and Udemy ultimately depends on your personal learning goals and preferences. If you are interested in creative fields and want to engage with a strong community of learners, Skillshare may be the better choice for you. If you are looking for a wider range of course offerings and want to save money on individual courses, Udemy may be a better fit. Ultimately, both platforms offer high-quality courses and can help you advance your skills and career.