Creating your first Webpage using WordPress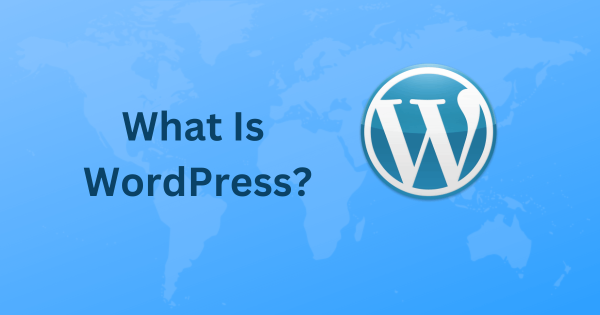 There are billions of web pages out on the Internet and tens of thousands are being added every day. These web pages include Ecommerce sites, blogs, social media, and many other types of sites. Many of these websites have one thing in common, they are created using a software platform known as WordPress.
At the heart of these websites and web pages is a special type of software code. This code is very complex and usually requires a certain amount of specialized education and training. Fortunately, the creators of Word Press came up with a platform that helps individuals to be able to fairly quickly and easily create a web page and have it posted on the Internet.
Content Management System (CMS), a free and open-source creation, is what WordPress constitutes. The feasibility of publishing, managing, and constructing a website sans any technical web development know-how is facilitated by WordPress. With an impressive 40% of all websites on the internet being powered by WordPress, it stands as the most sought-after platform for website building. Its user-friendly interface, adaptable nature, and extensive customizability make it the perfect choice for beginners venturing into the realm of creating their first web page. *English
7 simple steps to creating a web page using WordPress
Step 1:Think of a domain name for your website – The name of your website is very important since it will be used by visitors to find your website. This name is referred to as the website's domain name and it is unique to your website. Numerous domain registrar sites can help you to register your domain name. The fee they charge will depend mainly on the website you choose. A website domain must be renewed every year.
Step 2: Find a reliable website hosting company – For your website to be published and visible on the Internet, it must be hosted. Hosting companies have computer servers that contain the web pages and they establish the connection to the Internet. These companies offer hosting packages depending on your needs and charge a monthly fee to host your website or web pages.
we recommend these three hosting companies:
Step 3: Setup Word Press on the hosting site you selected – Once you set up an account with a hosting company, you are given access to where you setup up your Word Press platform software. After the initial loading of the Word Press, you can begin figuring out how you are going to create your first webpage.
Step 4: Select the Word Press theme that fits with your new website – A Word Press theme is a unique part of a website that determines how your overall website will be created and how it will look. These themes can be found all over the Internet and many of them are free to download and input into your Word Press. However, there are also paid themes that have been created by software developers and they have a nominal charge, depending on the creator.
Step 5: Figure out how you want your website to look – The best way to figure out how you want your website to look is to find websites that are similar in theme to yours. That way you can get a good idea of the different page elements that you should be looking to put on your website. Take lots of notes as you are researching, that way to get go back and look at them.
Step 6: Connect multiple web pages to your website – Most websites are made up of multiple web pages. To help the visitors to your website to be able to quickly find the pages on your site that they are looking for. One of the best ways to organize your pages is to use tabs across the top of the page and use dropdown boxes that contain separate links to similar web pages.
Step 7: Keep your website content fresh – Content is king when it comes to the Internet and keeping visitors coming back to your website. If you are selling products (ecommerce) on your website, you want your visitors to turn into customers. After they become customers, you want them to keep coming back. One of the best ways to do that is to keep your content fresh. This also helps to keep your website ranked high on search engine result pages.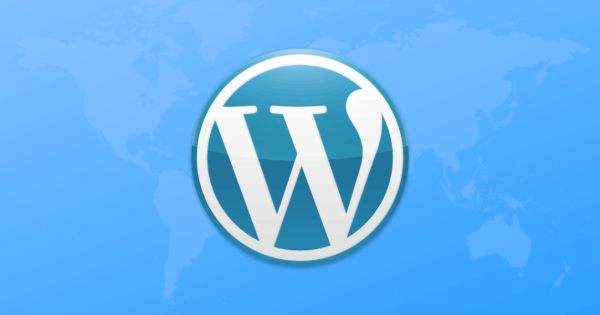 Install Essential Plugins
Plugins add additional functionality to your WordPress website. Some essential plugins include:
Yoast SEO

: Helps optimize your webpages for search engines.

Contact Form 7

: Allows you to create and manage contact forms.

Akismet

: Protects your website from spam comments.

Wordfence Security

: Enhances the security of your WordPress site.

WooCommerce:

Add e-commerce capabilities if needed.
Install these plugins from the Plugins menu in the WordPress dashboard and configure them according to your requirements.
The Benefits of Using WordPress to Create Your First Website
Ease of Use
One of the standout features of WordPress is its user-friendliness. Even if you have little to no technical knowledge, you can quickly get the hang of it. The intuitive dashboard and straightforward navigation make content creation a breeze.
Cost-Effective Solution
WordPress is open-source software, meaning it's free to use. You can create a stunning website without breaking the bank. The only expenses you might incur are for web hosting and domain registration, both of which are affordable.
Versatility and Flexibility
Whether you're building a personal blog or a corporate website, WordPress can adapt to your needs. Its versatility allows you to create various types of websites, from simple one-pagers to intricate e-commerce platforms.
Abundance of Themes and Plugins
With thousands of free and premium themes and plugins available, you can customize your website's appearance and functionality to your heart's content. This vast library ensures your website can be truly unique.
SEO-Friendly
WordPress is inherently SEO-friendly, thanks to its clean code and SEO plugins like Yoast. This means better visibility on search engines, ultimately driving more organic traffic to your site.
Mobile Responsiveness
In the age of smartphones, having a mobile-responsive website is crucial. WordPress themes are designed with mobile optimization in mind, ensuring your site looks great on all devices.
Strong Community Support
WordPress boasts a massive user community. If you ever run into issues or need assistance, you can find answers in forums, blogs, or even attend WordPress meetups in your area.
Regular Updates and Security
WordPress is committed to providing a secure platform. Regular updates fix vulnerabilities, and there are security plugins available to fortify your website against threats.
Integration Capabilities
Whether you want to integrate social media, email marketing, or third-party services, WordPress makes it seamless. Its wide array of integration options enhances your website's functionality.
E-commerce Compatibility
If you plan to sell products or services online, WordPress offers robust e-commerce solutions like WooCommerce. You can set up an online store without hassle.
Content Management Made Simple
Updating and managing content is a breeze with WordPress. You can add, edit, or delete content with just a few clicks, making it an ideal choice for bloggers and content creators.
Analytics and Insights
Understanding your website's performance is essential. WordPress allows you to integrate analytics tools, providing valuable insights into your audience's behavior.
Congratulations! You've successfully created your first webpage using WordPress. With its user-friendly interface and extensive customization options, WordPress empowers individuals to establish an online presence without the need for coding skills. Start exploring and expanding your webpage to reach your target audience effectively.