Jumpstart Your Email Marketing with GetResponse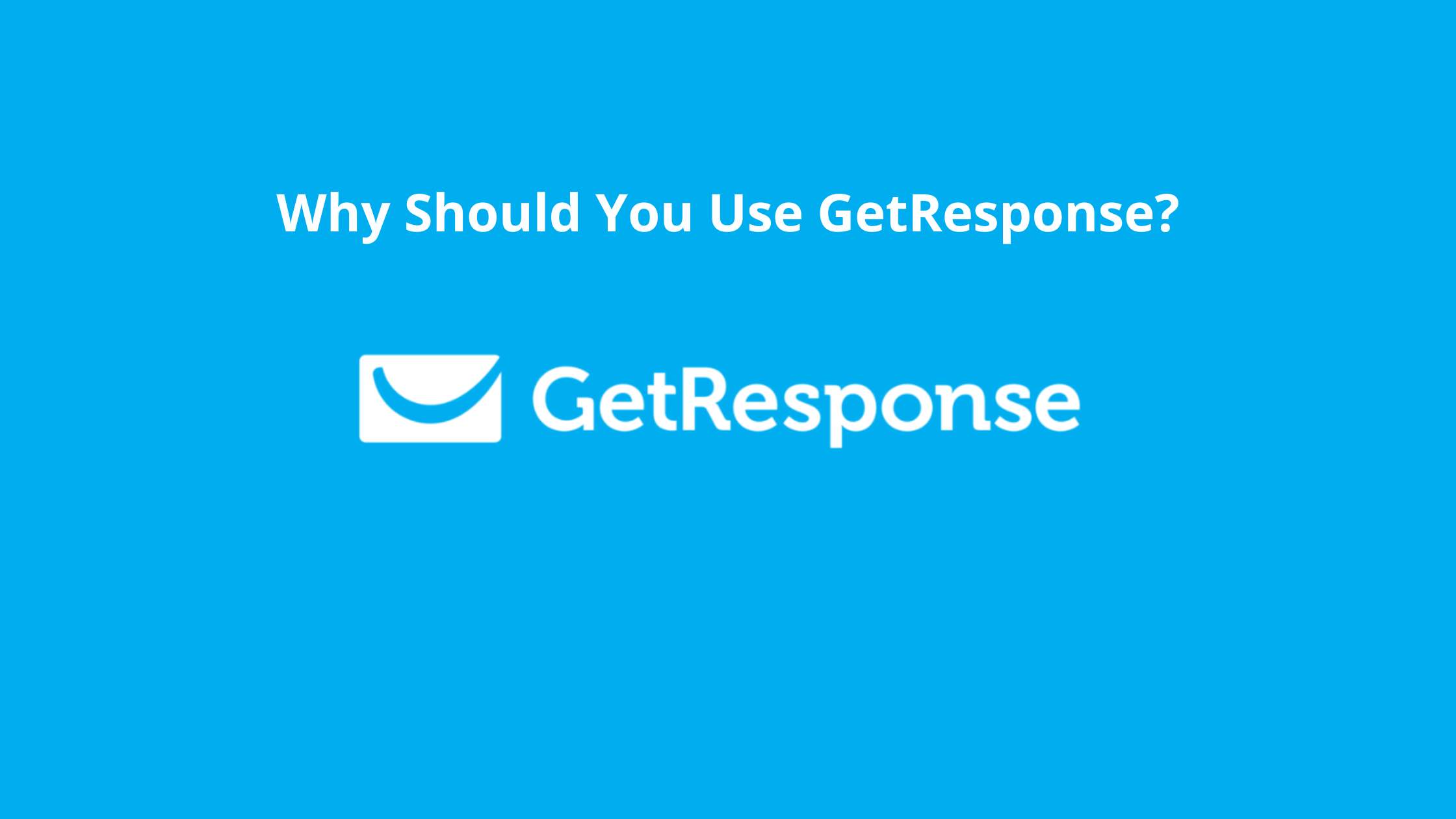 Online marketing is one of the best ways to grow your company in today's competitive business climate. One of the easiest and most successful forms of online marketing is email marketing. Fortunately, there are companies online like GetResponse that have services that are designed to make email marketing simple and easy to do.
This allows you to expand your reach and grow your client base exponentially through email, the most common and popular business communication method. By offering a wide variety of tools and services, they can take the guesswork out and explode your marketing results in real-time. 
What exactly is email marketing and why should we be interested?
Email marketing is a specific form of marketing that involves using email to engage your customers directly. By using your current email list, you can send them notices of sales, special promotions, and other types of incentives. It is also can be used to help build brand loyalty among your current and prospective customers.
Email marketing can be very easy and if setup correctly, can almost run itself. You can create specialized email campaigns and schedule email deliveries to all of the people on your email list.
GetResponse is a powerful email marketing tool with a wide range of features:
Email marketing: Create and send email campaigns, newsletters, and autoresponders.
Landing pages: Create landing pages to capture leads and sales.
Webinars: Host and record webinars to educate and engage your audience.
Marketing automation: Automate your marketing tasks, such as sending follow-up emails and nurturing leads.
CRM: Manage your contacts and track your sales pipeline.
Website builder: Create a website or landing page without any coding experience.
Chat: Add a live chat widget to your website to answer customer questions.
Forms: Create and embed forms on your website to collect leads.
Analytics: Track your email campaigns, landing pages, and webinars to see what's working and what's not.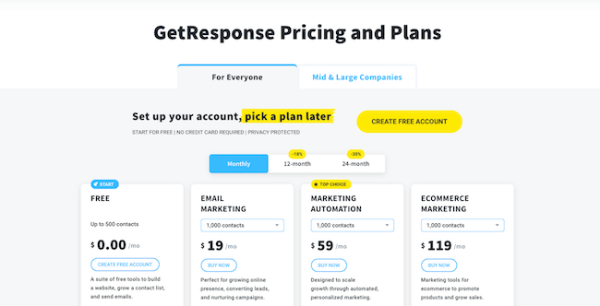 Who is GetResponse and what can they offer me?
GetResponse is a total online marketing company, it offers a wide range of marketing tools and services that are designed to help grow your online business. They offer three unique levels of membership; free, Paid and Max2. Each of the levels has a comprehensive list of services and tools. The key to any online marketing program is to have an email list. GetResponse has created a powerful system that is designed to offer you the tools and services to help you get started and grow your email list.
Email Creator
Listing Builder
Autoresponder
List management
Landing page creator
Email Marketing
Website Building
Webinars
Marketing Automation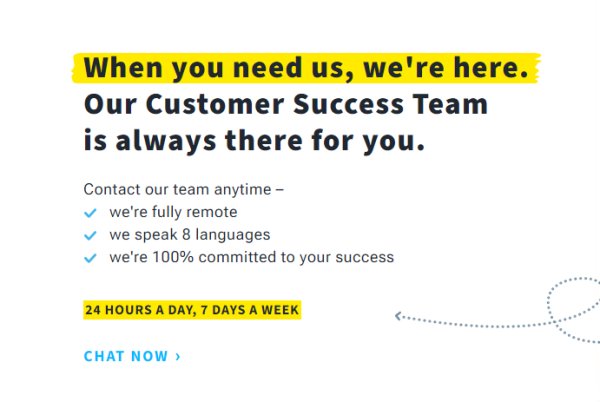 What are people saying about GetResponse?
These days you can find online reviews about just about everything and it truly is the best way to get an idea about a product or service. Knowing what people who have tried the product that you are considering for yourself is a good idea. So, for this article, we found some reviews that were posted online and shared some of their thoughts.
We checked out one of the online review sites called Trust Pilot, it is one of the more respected sites for sharing consumer opinions of websites and services. GetResponse currently has a 4.2 stars rating and you can read some of the many reviews posted on the site.
Pros and Cons of GetResponse
Pros:
Easy to use
Wide range of features
Affordable
Good customer support
Cons:
Deliverability can be an issue for some users
Some features are only available on higher-priced plans
Not as customizable as some other email marketing platforms

Here are some alternatives to GetResponse:
Mailchimp
Constant Contact
AWeber
Infusionsoft
Email is one of the best communication tools for businesses and email marketing takes advantage of its popularity. Using the power of email, you can keep in touch with your customer base and reach out to new prospects. GetResponse is there to help you get the most out of your email marketing campaigns.
Their system is filled with numerous tools to make it much easier for you and your marketing team to maximize your company's online exposure. They are there to help you every step of the way. If you are interested, check out their website and see it all for yourself. Just SIGN UP and you will see for yourself.